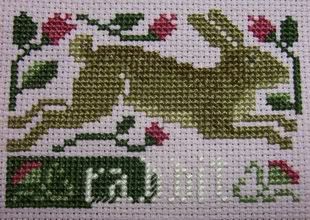 Prairie Schooler c.1994. In The Woods (book #46): My needlebook. A very old WIP. Need to finish cross stitching with green floss. I planned to finish the green cross stitching last night -- didn't happen!


Mill Hill: Woodland Santa. My last perforated paper kit. Will add felt backing closer to the holiday.


Ok? Better picture. After viewing what others have done with their kits .... I'm putting this aside for a couple more days. And thanks for the suggestions & links to pictures. I like the idea of inside pockets with felt pages for needles. Just have not quite figured out what I want to stitch on the pockets -- have a couple linen scraps left & should come up with something this week ; )
Last night was the White Elephant sale. What bargains to be had. My favorite find was a Mary Garry pattern .... need I say more?