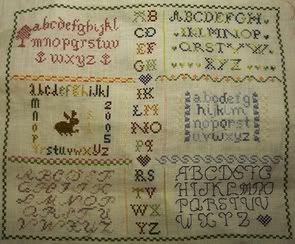 How do you like this sampler? Seven NANI members (EGA chapter) participated in this project. My theme was alphabets. I put in the center section, outside border, and dividing borders/bands. Then, it was passed around every month. My idea was to stitch their names around the outside - the date - some critters (bunnies or birds). I think it may need a small border around that, too. I haven't graphed the names yet. I'm just happy how it turned out.
The left side was stitched by: Elaine H, Sue D, and Bernie W.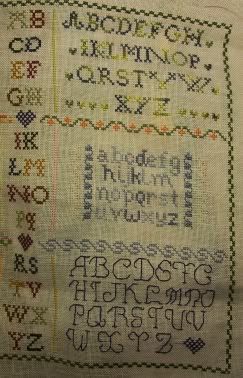 The right side was stitched by: Grammy K, Ann S, and Jan C.
Thank you - Thank you - Thank you. I hope you are as thrilled with your samplers as I am with mine.